Discover the story of
LUCA
Leather supply manager
LEATHER
The leather used by NeroGiardini comes from hides processed by highly specialised Italian tanneries in Arzignano, Santa Croce and Solofra.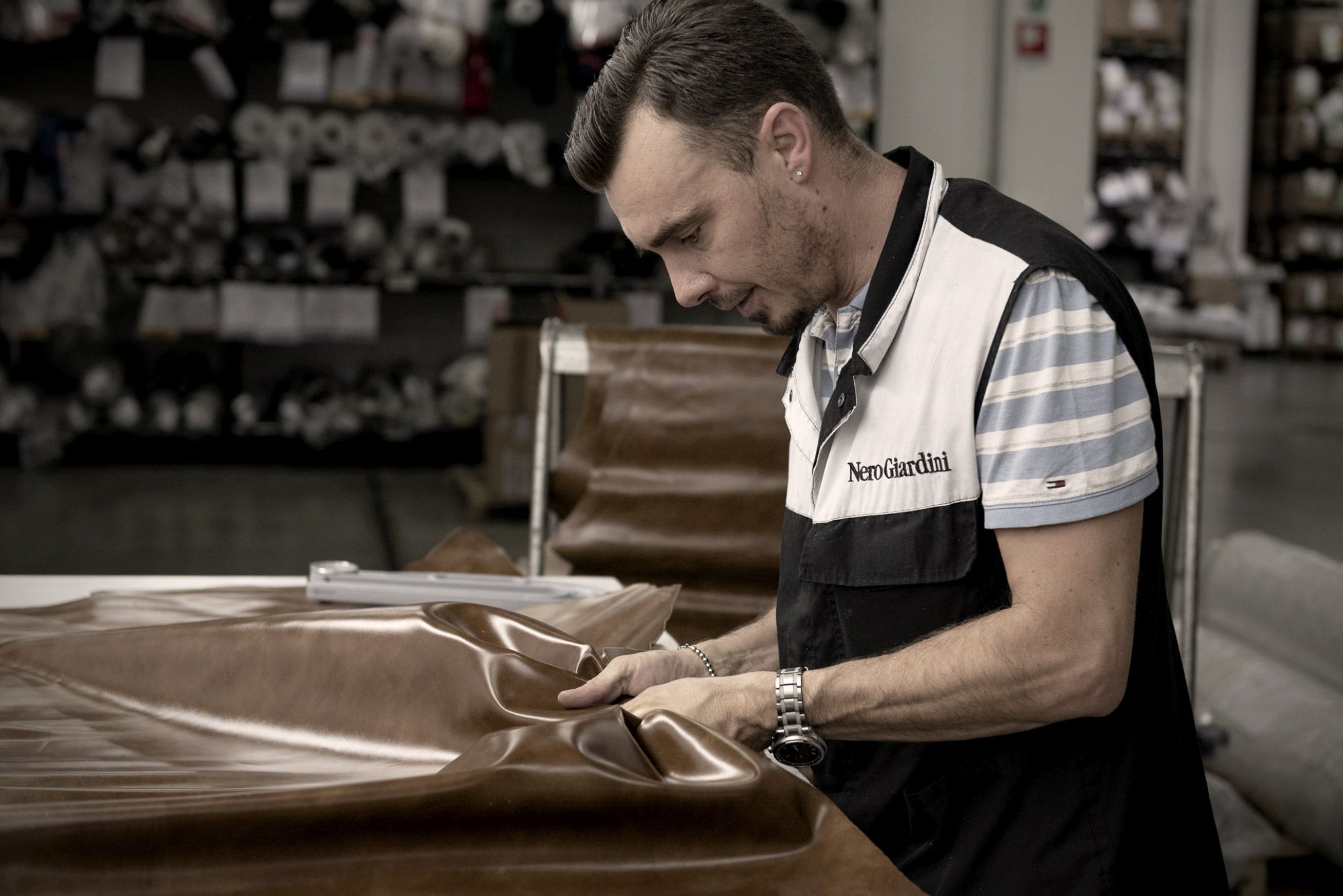 We use a variety of hides, including calfskin, cow hide, goatskin and deerskin. Each hide undergoes 25/30 different processes using natural products to enhance the characteristics of the materials. As Luca, many people in this region grow up around hides and can recognise them from their smell and texture, identifying any flaws by touch alone. Emotions, experiences and skills that intertwine, just like life on the farm with his horses.
Care for details
We give our utmost attention to ensure a healthy product that meets high quality selection standards. And then we take care of them by hand.
NeroGiardini meticulously inspects all materials used in the production of its footwear.
Our footwear with preserve its beauty and functional characteristics for a long time if looked after with care.
Craftsmanship and technology
We process hides as our ancestors did: by hand. We use laser cutting equipment to achieve perfection, in a harmonious combination of craftsmanship and technology.